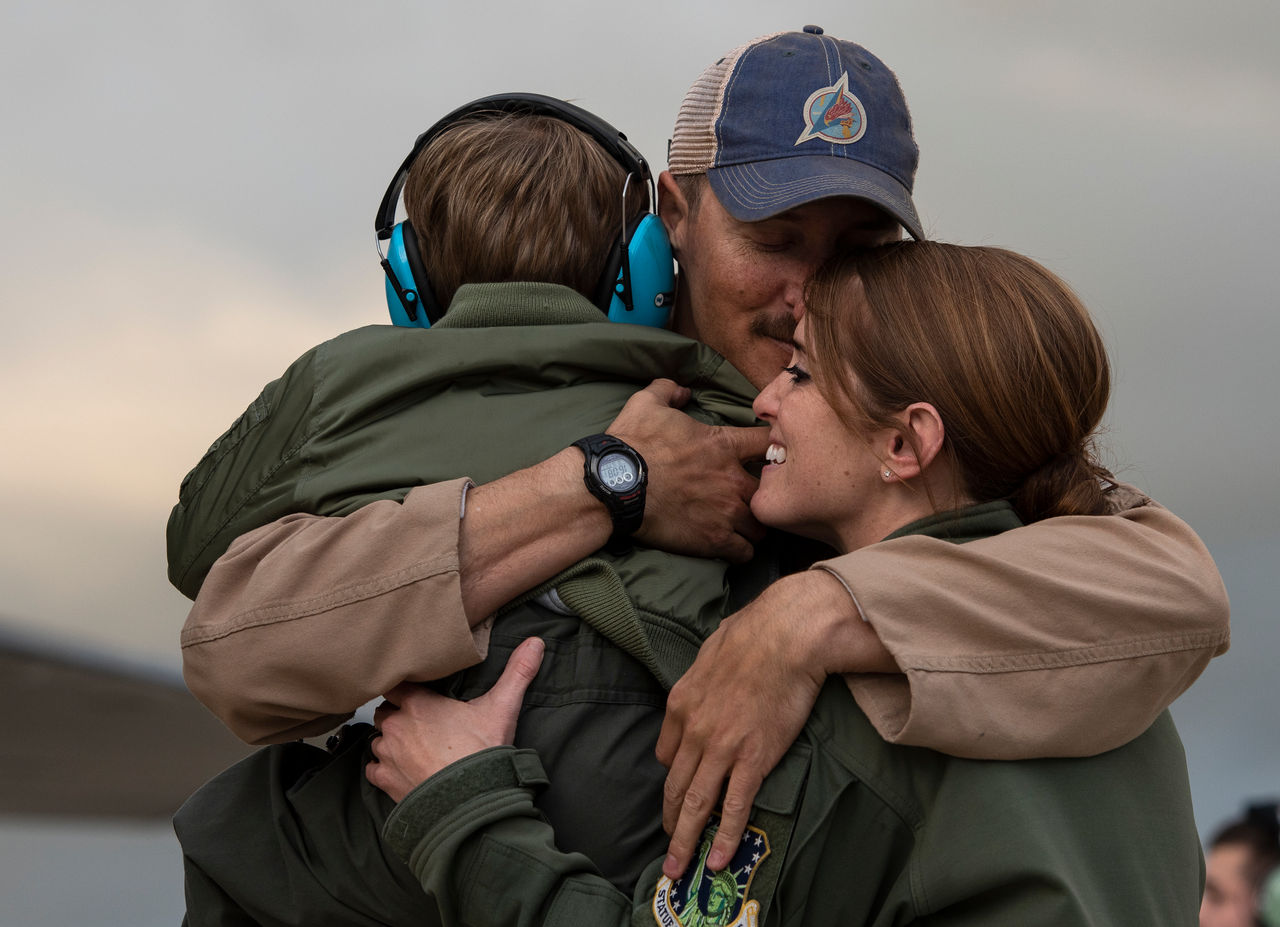 You (probably) need more life insurance. here's why
How often have you realized you didn't have enough of something?
You didn't have all the ingredients to finish a recipe.

You found out while painting your house that you didn't buy enough paint.

You ran out of gas two miles from the next station.
Few situations in life frustrate us more than running out of something we need, whether it's nails to build a new deck or milk for our morning cereal.
It's usually not difficult to correct these problems. A little inconvenient and annoying, perhaps, but nothing more than an extra trip to the store as we chide ourselves for not planning better.
But what if the item you run out of is money? That's a more complicated dilemma to solve.
It's also one that happens too often to people who have lost a cherished loved one. 
recognize the gap before it's too late
The solution requires one to plan for the possibility of untimely death. This isn't easy, but it is necessary. Because, unlike the scenarios above, you can't fix this problem after the fact.

Planning ahead typically requires buying sufficient life insurance coverage.
Too many families have not taken this step. According to a 2022 study by life industry groups LIMRA and Life Happens, 106 million adults have no life insurance or lack adequate coverage. The "need gap," defined as what people have versus what they need for coverage, is at an all-time high and has doubled in 12 years.
Perhaps more alarming is what the study revealed about the consequences of a family losing a primary wage-earner:
10 percent said they would feel the financial impact within a week of the person's death
44 percent said they would feel that impact in six months
17 percent don't know when they would feel the impact
Only 20 percent said they have a financial safety net for five years or more
"I have life insurance," you might be telling yourself. If so that's great. Congratulations on being responsible.

But ask yourself: is it enough to take care of your family if you died while reading this? For how long?

To answer that, you have to consider everything your income pays for now and will be needed for in the future. You also need to list the potential costs your loved ones may incur after your death.

Start with the immediate potential costs of losing a loved one.
According to Empathy's 2023 The Cost of Dying Report, the current median cost of a funeral is just under $8,000. On top of that, the average family surviving the death of a loved one will spend nearly $10,000 on legal and financial matters.
 
The act of grieving the death of a loved one can also cost a significant sum. First, a surviving family member who works outside the home may need more time off to grieve than the amount of paid leave their employer is willing to provide.
 
If the surviving spouse owns a business, grieving may impact their ability to keep the business operating and earning money.
 
If the spouse/partner who dies owns a business, the surviving spouse could have a number of legal and financial matters to work through.
 
The surviving spouse may need to hire a tax consultant to help navigate the complexities of filing and paying taxes in the immediate years after death.
 
Grieving survivors often seek counseling. Health insurance may cover all or some of this, but there may also be out-of-pocket costs.

Do you have debts?
With only a few exceptions, debts are typically NOT cancelled when the borrower dies. Your mortgage, car payment, and credit card bills still need to be paid. Either the monthly payments continue to be paid, or the deceased's estate is used to settle outstanding loan balances. If neither is sufficient, lenders will repossess vehicles or other assets secured with loans. They may also foreclose on your home if the surviving spouse/partner gets behind on the mortgage.

Medical debts must also be repaid. You may or may not have current medical debt. That doesn't mean you won't in the future.

In many cases, death is preceded by extensive medical care. If your death is caused by an accident or serious illness, such as cancer or heart attack, there may be leftover medical bills for ambulance services, emergency room care, hospitalization, or hospice care. While your medical insurance may cover some of these costs, it may not pay all of them.

Having a little more life insurance can help get rid of these debts.

It's important to think about how long your current coverage will last after it has been used to pay for the immediate one-time costs.
You may have a lifestyle that depends on two incomes. What happens if you lose one of them?


Can you afford your current rent or mortgage? If so, for how long?
 
How much would you have to cut back on other household expenses?
 
Will you be able to save enough to help fund your children's education?
 
Stay-at-home parents should also be covered by life insurance. Why? The surviving spouse/partner will likely have to begin paying for services that the deceased did without compensation. These include child care, transportation and house cleaning.
 
Have you considered the impact of inflation? It may not always be as high as it has been in recent years, but it's usually enough to reduce a person's buying power. This is especially true for housing, medical costs, and college funding.
These costs can add up quickly. They can just as quickly deplete the life insurance benefit you hoped was enough for your surviving ones.
That's why it's common for insurance and financial experts to suggest you have life insurance coverage equal to 10 times your current income.

The good news for members of the Air and Space Forces Association (AFA) is that you may qualify for additional life insurance coverage specially designed for the military.